As the economy continues to recover from the pandemic, employees are seeking to advance their careers while employers search for qualified workers. Skills, skills-based hiring, and the array of credentials have been the subject of many news stories and articles surrounding the burgeoning job market. ANSI's affiliate organization Workcred focuses on these issues through its efforts to strengthen workforce quality by improving the credentialing system, ensuring its ongoing relevance, and preparing employers, workers, educators, and governments to use it effectively.
ANSI spoke with Roy Swift, executive director of Workcred, about the role of non-degree credentials to support people entering the labor market or advancing in their careers.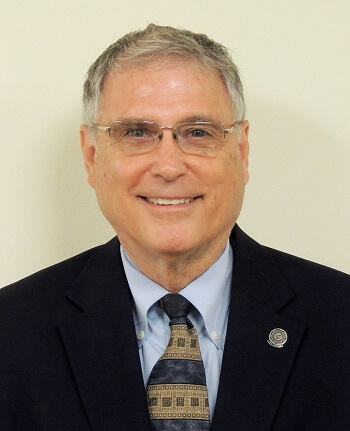 People looking to get a job as soon as possible often don't have the time or flexibility to complete a traditional degree program. How can other credentials be used to support those who want to enter the labor market quickly?
Roy Swift: Short-term credentials, which include certificates, badges, and some certifications, are readily available and a great way to build a valuable skillset in a short amount of time. One of the key factors that people need to consider is whether the credential they select can be stacked with other credentials. For example, there are opportunities to earn multiple certificates at a community college that can either be used as stand-alone credentials—allowing someone to quickly obtain a job—or combined with additional coursework for an associate degree. Someone who wants to start working as soon as possible can begin with one of these credentials that give them an edge in the job market, and then work their way toward a degree on their own time. Either way, these credentials help people increase the depth and breadth of their skills and demonstrate their capabilities to employers. Those interested in a career in information technology, for instance, can seek out foundational, vendor-neutral certifications and company- or software-specific certifications, some of which can also be grouped together.
How can certifications be used to promote economic mobility?
RS: Certifications (among other types of credentials) have the potential to be useful tools for increasing the economic mobility of workers for a few reasons. First, certifications are based on legally-defensible, industry- or profession-wide job task analyses that are updated regularly. With these clearly defined guidelines, a credential seeker who is just entering the job market or new to a field can be assured that the assessed competencies in the certification represent the current skills of the occupation. Second, certifications span all levels of competencies and have value at different career levels. Some certifications can be earned quickly without any educational prerequisites, while others are geared toward individuals who hold advanced degrees. People from all educational backgrounds and at all stages of their careers can benefit from certifications. Finally, certifications promote lifelong learning through their renewal or recertification process. This is different from other types of credentials, such as degrees and certificates, which do not have a renewal component. Career growth happens over the course of many years, and certifications support that.
How can we increase the alignment between industry, higher education, and industry credentials to promote skill acquisition and support job seekers?
RS: We see a great opportunity for collaboration in combining different types of credentials such as academic degrees, certificates, and certifications. Workcred is currently working on a project to embed certifications (which are issued by a third party) into associate degrees in information technology, logistics, and health sciences. By combining these two types of credentials, learners have the opportunity to master occupationally-relevant skills that lead to living wage jobs while continuing on a pathway to an associate degree. Also, by aligning their curricula with certification competencies, community colleges are ensuring that their curricula is up-to-date and meets the skill needs defined by employers. Community colleges also benefit from accessing nationally-validated industry competencies while maintaining the flexibility to incorporate local or regional requirements identified by employers in their area. In this way, learners can gain skills that will be valued in job markets across the country. This same process can also be used to embed other credentials, such as certificates and certifications, into bachelor's degrees and graduate degrees.
How can Workcred help bring more quality to the United States credentialing system?
RS: The credentialing system in the U.S. is complex, and understanding how to navigate it can be difficult. Whether you are an employer, education and training provider, credentialing organization, or government agency, Workcred can help you better understand the credentialing system and quality credentials, so you can be a more effective creator and consumer of credentials. Anyone interested in learning more or teaming up with Workcred can reach us at www.workcred.org or info@workcred.org.