Q&A with Gora Datta, Convenor of ISO TC 215 Working Group 10 on Traditional Medicine
During the early days of the pandemic, a new working group began work on traditional medicine under the auspices of the International Organization for Standardization's (ISO) Technical Committee (TC) 215 on health informatics, whose secretariat is held by ANSI. On a mission to improve patient outcomes, Working Group (WG) 10 is making strides in standards development, while supporting United Nations Sustainable Development Goals.
ANSI, the U.S. member body to ISO, recently spoke with Gora Datta, WG 10's convenor and an international subject matter expert in digital health, mobile health, and health informatics, on new goals for traditional medicine standardization.
According to the National Library of Medicine, traditional medicines refer to health practices, approaches, knowledge, and beliefs incorporating plant, animal, and mineral based medicines; spiritual therapies; manual techniques and exercises; applied singularly or in combination to treat, diagnose, and prevent illnesses or maintain well-being.
ANSI: Why was there a new need for standardization in the field of traditional medicine?
Datta: Traditional medicines are thousands of years old, yet many of them do not follow the steps and processes that are well established in the field of medicine. For those of us who are on the scientific side of Western medicine, a system of evidence-based healthcare which originated in Western civilization, when we look at traditional medicine, there is nothing standard, nothing set, and nothing defined, and that is an issue. For processes that have been established by word of mouth or loosely defined, standardization helps put the guardrails on them so that you can repeat a process easily.
ISO 215 Health Informatics Working Group 10 Traditional Medicine Scope Statement
"Standardization in the field of health informatics to facilitate capture, interchange and use of health-related data, information and knowledge to support and enable all aspects of traditional medical systems."
ANSI: How did the formation of this group happen?
Datta: It's purely coincidental that this group was born at the beginning of the pandemic. The need has been surfacing for years. It was very clear to the folks who were on board that there was enough work that needed to be done to start creating standards. We evolved from a task force to a working group because a task force does not have the capability of creating standards, and the need for standardization was a transition point.
For some years, there was a traditional medicine task force within TC 215, together with a Chinese medicine group. At some point, the Chinese medicine work moved under a technical committee, ISO TC 249, Traditional Chinese medicine. Work that falls under this TC is excluded from our scope. TC 215 has a separate Joint Working Group, JWG 1, which covers health informatics related to traditional Chinese medicine.
ANSI: What are some of the challenges in this field?
Datta: As group convenor, one of my objectives is to break down the silo that exists between traditional medicine and Western medicine. For example, people may use traditional medicine but not necessarily tell the doctor when they see them. But there are many times when doctors need to be aware of traditional medicine use, because it may be helping or it may not be helping. As a patient, we often don't make the distinction between traditional medicine and Western medicine. WG 10 aims to break the silo that exists between the two.
ANSI: How does WG 10 support UN Sustainable Development Goals?
Datta: Within the UN 17 SDGs, one of them is health (Goal 3: Good Health and Well-being) and another is sanitation (Goal 6: Clean Water and Sanitation), which is tied to health. At the end of the day, if you don't have a healthy body, how can you work and how can you do anything else?
ANSI: What's next for the group and how can stakeholders get involved?
Datta: Originally developed under ISO TC 215 WG 3, Semantic content, ISO/TC 18062:2016 Health informatics — Categorial structure for representation of herbal medicaments in terminological systems, was transferred into the WG 10 work program once it was established.
Another project under development is ISO Working Draft (WD)/TS 6204, Health Informatics — Categorial structures for representation of Ayurvedic medicinal water — Decocting process in Ayurveda. We recently developed a draft technical report, (DTR) 4421, Health informatics — Introduction to Ayurveda informatics, out to ballot in 2023, and we also plan on a roadmap to outline goals. We will have a meeting in Sapporo, Japan, the week of January 9, 2023.
Within the U.S., there are many entities that work in the space of traditional medicine, but they are just not aware that this group exists under TC 215. I encourage people to contact me or the US/TAG administrator Kristen Califra.
More on Health Informatics and ISO TC 215
The National Library of Medicine defines health informatics as the interprofessional field that studies and pursues the effective uses of biomedical data, information, and knowledge for scientific inquiry, problem-solving, and decision making, motivated by efforts to improve human health. As a discipline, health informatics includes far-reaching applications within the healthcare framework, to support individual physicians, multi-center hospital systems, medical insurance firms, government agencies, medical device developers, and others.
ISO TC 215 was formed in 1998 and focuses on standardization in the field of health informatics to facilitate the capture, interchange, and use of health-related data, information, and knowledge to support and enable all aspects of the health system. Currently, there are 224 published ISO standards related to the TC and its subcommittees.
Visit ANSI's website for more information on U.S. TAG for ISO TC 215, Health Informatics.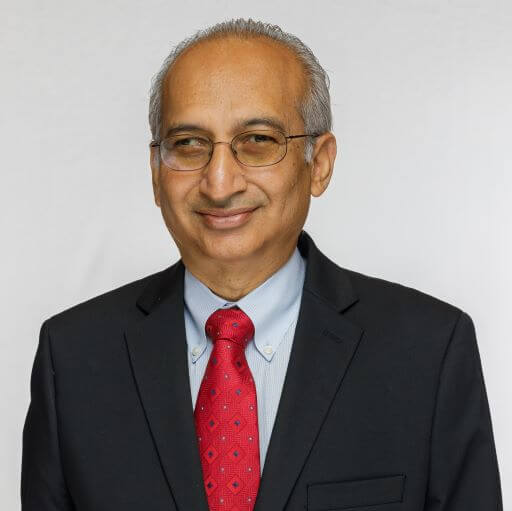 About Gora Datta
Gora Datta, fellow at HL7, visiting scholar at the University of California, Berkeley, is an entrepreneur and an internationally acknowledged subject matter expert on digital health, mobile health, and health informatics standards. He has 38 years of professional expertise in the field of computer and software engineering and its application to healthcare, public health mobile health, cybersecurity, and workforce development.
He is the founding chairman and CEO of CAL2CAL Corporation, an ICT products and solutions organization. He also serves on the board of multiple educational, for-profit, and non-profit entities.