The American National Standards Institute (ANSI) encourages its members and relevant stakeholders to register for an upcoming United States Agency for International Development (USAID) webinar exploring "Good Regulatory Practices and Creative Regulation for Entrepreneurship."
The second session in a webinar summer series from USAID's Center for Economics and Market Development, the presentation will explore ways that good regulatory practice can protect and foster growth in small-and-medium-sized enterprises and determine how creative use of policy and oversight can lead to positive economic growth outcomes.
"Good Regulatory Practices and Creative Regulation for Entrepreneurship" will be held on Thursday, June 23, at 9 am ET. All interested stakeholders, including international development professionals, industry experts, and government regulators, are welcome to register for this free event.
USAID's summer webinar series will promote discussion about the challenges and opportunities of the digital economy and offer an opportunity for international development partners, private-sector leaders, and other thought leaders to discuss the pressing issue of promoting economic development in a post-COVID world.
Click here to learn more and register for the USAID webinar.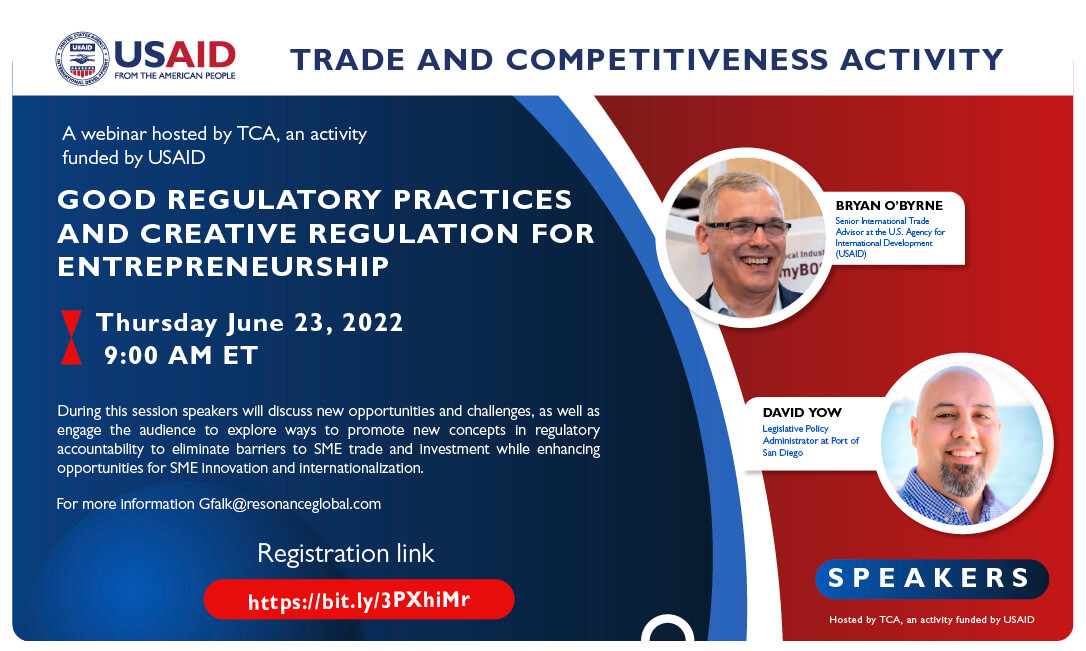 ---
ANSI and USAID
ANSI and USAID have a long record of cooperation and partnership to help increase the capacity of developing countries across the world in the areas of legal and regulatory framework, standards development, conformity assessment procedures, and private-sector engagement. Currently, the USAID-ANSI Standards Alliance Phase 2 is working to help countries implement international best practices for safe products, services, and infrastructure while promoting partnerships and reciprocal trade with the U.S. in areas of Latin America, the Middle East, North Africa, sub-Saharan Africa, and the Indo-Pacific.