As parents and "elves" prepare for the holidays, the American National Standards Institute (ANSI) would like to share an interview from Joan Lawrence, The Toy Association's "Toy Safety Mom" and senior vice president of standards and regulatory affairs. Lawrence has led The Toy Association's product safety programs since the 1990s, focusing on both the development of industry standards as well as industry and consumer education. She has been a tireless advocate for children's product safety, leading efforts in the U.S. and worldwide to ensure consistent, protective, and risk-based toy safety standards.
Originally published on The Toy Association website, the Q&A includes Lawrence's safe toy shopping tips, information on standards for toys, and tips families should know heading into the holiday season. ANSI is sharing an edited version with permission.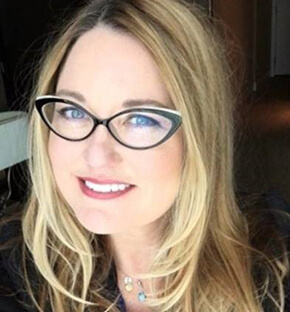 How did you become known as the "Toy Safety Mom"?
The moniker evolved over time as I became The Toy Association's lead spokesperson for offering tips for safe play to parents on www.PlaySafe.org and in various media appearances. Throughout much of my work in this role, I've been a mother of three kids, making my commitment to toy safety more than "just" a job!
What should gift-givers consider first when purchasing a toy for a child?
Consider a child's age and interests. There is no single "hot" toy — what's a hit with your child may not be as popular with somebody else. Luckily, there are so many innovative toys to choose from, so whether your child is high-energy or is the type that would rather sit and do a puzzle, there's something out there for them. However, before purchasing, always check the age-grading on the packaging or in the online description and make sure it's appropriate for the child's age.
What about counterfeits? How can consumers differentiate between a real toy versus a knockoff?
With many gift-givers now shopping online, I recommend buying from a brand or seller you are familiar with. Be wary of third-party sellers on popular marketplaces that might be selling unsafe counterfeit toys. If you are not familiar with the seller's name, check to see if they have a legitimate company website. Also, look at the seller and product reviews, and make sure the product description is free of typos and poorly edited images. If everything checks out and you make the purchase, inspect the toy carefully when it arrives. If the toy feels cheap or flimsy, or if the packaging is damaged or looks off, return it and report the seller. If you suspect the product is a counterfeit or imitation toy, contact your credit card company. Not only will you get a refund, but if there are numerous complaints, the fraudulent seller can be identified by the credit card company, who will stop working with them. When in doubt, stick with brands you know. Sometimes you can even shop directly on the brand's website or follow their links to official retailers to purchase.
Why is it so important to avoid counterfeits?
Legitimate toys comply with more than 100 different safety standards and tests required by federal law. Counterfeit or knock-off toys sold by illicit sellers have the potential to be unsafe, because these bad actors are unlikely to comply with strict toy safety laws. We have heard too many stories about counterfeit products of all types showing up online and elsewhere. We all want that hot ticket item for our kids or a good deal, but it's just not worth the risk. Always buy the real thing or wait for your desired product to come back in stock.
Why are minimum age restrictions for toys important?
Toys labeled 3+ may have small parts that are a choking hazard for children under the age of three or those who still mouth toys. And for older kids, if they are given a toy that is aged higher, they might use the toy in a way that is not intended, resulting in frustration, tears, and broken parts. Many of us think our children are bright and can play with a toy meant for an older child, but it's important to recognize that age-grading on toys is not arbitrary or just a suggestion. It's a guidance established by experts who take many factors into account to ensure children's safety, including developmental abilities at any given age and the specific features of a toy.
When the shopping is done and the gifts are unwrapped, are there any other safety tips families should keep in mind?
No matter how old your children are or where they're playing, be sure to supervise them, or better yet, play with them. Demonstrating the correct way to use a toy or game helps your child understand how to safely enjoy it. Research shows that play is beneficial for adults, too. Playing together as a family relieves stress, builds lasting memories, and paves the way for a safe and joy-filled holiday season!
And for families or play environments with kids of different ages—especially with young children under 3 years old—it's important to keep toys age-graded for older kids separate.
What role does The Toy Industry Association play in the marketplace?
As an industry that creates magical products for children, we hold ourselves to the highest possible standard of care. This is why The Toy Association works year-round to ensure that U.S. toy safety standards remain the most protective in the world. We educate all toy stakeholders—especially manufacturers and retailers—about these strict U.S. toy safety requirements and the mandatory steps necessary to demonstrate compliance with them. If a toy fails to meet these tough national standards, we want that product out of the stream of commerce.
The toy industry works in close cooperation with government agencies such as the U.S. CPSC and U.S. Customs and Border Protection, medical experts, consumer groups, and others who can help us. Providing safe toys for children is the industry's highest priority; assuring that all play is safe is a responsibility we share with parents and other caregivers. Education and information are the best way to help families select the "perfect" toys for their children, as a "perfect" toy is one that is age appropriate and matches the interests of the child. A wide range of resources are available on www.PlaySafe.org, the Toy Association's website on toy safety.