WSD Committee to Present Award at U.S. Celebration of World Standards Day on October 12
Decorated astronaut Michael López-Alegría has been selected by the U.S. Celebration of World Standards Day Planning Committee as the recipient of the prestigious Ronald H. Brown Standards Leadership Award. Members of the U.S. standards and conformity assessment community will honor López-Alegría during the U.S. Celebration of World Standards Day (WSD) on Thursday, October 12, 2023. Named for the late U.S. Secretary of Commerce, the Ronald Brown Award recognizes demonstrated leadership in promoting the important role of standardization in eliminating global barriers to trade.
López-Alegría—who hosted the first ever standards meeting from the International Space Station—has more than 40 years of aviation and space experience.
When he's not on an interstellar mission, López-Alegría is involved in both operational and business development efforts within Axiom Space, where he is chief astronaut. His extensive expertise supports the work of ASTM's Committee F47 on Commercial Spaceflight, which he helped to launch in 2016 and currently chairs. Through his personal engagement in standardization efforts, he has recruited respected technical experts to develop standards, led promotional efforts for F47 at industry events, and engaged in strategic outreach to critical federal government stakeholders. A trailblazer in space and on the ground, López-Alegría helps guide the F47 members and committee through the development of standards and works to expand the committee's innovative footprint.
His record-breaking space career includes roles in the U.S. Navy and NASA, serving as naval aviator, engineering test pilot and program manager, NASA astronaut, and International Space Station Commander. He holds NASA records for most extravehicular activities (EVAs) or "spacewalks" (10) and cumulative EVA time (67 hours, 40 minutes). In 2021, he was inducted into the U.S. Astronaut Hall of Fame. In 2022, he returned to low-Earth orbit for the fifth time as Commander of Axiom Mission 1, which marked history's first all-private crew to the International Space Station.
López-Alegría has also served on several advisory boards and committees of public and private organizations, including the Human Exploration and Operations Committee of the NASA Advisory Council and the Commercial Space Transportation Advisory Committee (COMSTAC) to the Federal Aviation Administration. He is the past president of the Association of Space Explorers, and former president of the Commercial Spaceflight Federation, where he was a spokesman, thought leader, and advocate with the U.S. Congress and pertinent Executive Agencies for favorable public policy on behalf of the commercial spaceflight industry.
López-Alegría earned a B.S. in systems engineering at the United States Naval Academy and an M.S. in aeronautical engineering from the Naval Postgraduate School. He is a graduate of Harvard University's Kennedy School of Government Program for senior executives in national and international security.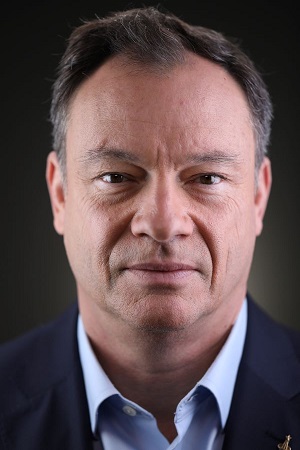 About World Standards Day
Celebrated annually, World Standards Day pays tribute to the thousands of volunteers around the world who participate in standardization activities, and helps to raise awareness of the role that standards play in addressing national and global priorities. The event has been held since 1970 and is recognized in nations around the globe.
The U.S. Celebration of World Standards Day is an annual event that honors the U.S. standards and conformity assessment community and recognizes its efforts to promote American competitiveness in a global marketplace, safeguard the environment, and improve the quality of life for workers and consumers around the world.
U.S. activities are organized annually by a planning committee consisting of representatives from across the standards and conformity assessment community, and co-chaired by the American National Standards Institute (ANSI) and the National Institute of Standards and Technology (NIST). ASTM International is serving as the 2023 administrating organization of the U.S. Celebration of World Standards Day.
More information about the U.S. Celebration of World Standards Day is available at www.wsd-us.org.