The American National Standards Institute (ANSI) announces the retirement of its esteemed CEO and President, Joe Bhatia, effective December 31, 2024.
Under Bhatia's visionary leadership, ANSI has flourished and expanded its impact across the globe, positively influencing countless lives along the way. Bhatia has been instrumental in driving ANSI's mission forward, spearheading numerous successful initiatives and partnerships that have revolutionized the way we address standards and conformity assessment. His unwavering commitment, strategic guidance, and passion for ANSI's cause have paved the way for an exceptional legacy within our organization.
"It has been a true honor to serve ANSI and its stakeholders," Bhatia said, noting that he plans to leave ANSI "well positioned to enjoy the huge opportunities that lie ahead for the standards and conformity assessment community." ANSI's revenues grew from $20 million to over $90 million under Bhatia's leadership, during which time he oversaw the acquisition by ANSI of the ANSI-ASQ National Accreditation Board, now the ANSI National Accreditation Board (ANAB), and the formation of Workcred, now two key affiliates of ANSI.
"It is with mixed emotions that we bid farewell to Joe as he prepares to retire from his position as CEO. Joe's invaluable contributions have had a transformative impact on ANSI's growth, enabling us to reach new heights while staying true to our core values," said Phil Piqueira, ANSI's Board Chair. "We extend our heartfelt gratitude for his leadership, vision, and tireless efforts that have guided our organization towards the success it enjoys today."
The ANSI Board will initiate a robust and comprehensive search to find a suitable successor to carry forward Bhatia's legacy. Piqueira noted that Chris Dubay, a Board and Executive Committee member, has been appointed to lead the selection committee for the search firm as well as the search committee for the next president. "We are confident that this search will identify a new leader who will build on ANSI's exceptionalism as we continue to serve our members, execute our mission, and grow the organization in the years to come," continued Piqueira. During this transition phase, Bhatia will continue his duties, ensuring a seamless continuation of ANSI's vital work while the selection process is underway.
The Board expresses its deepest gratitude for Joe Bhatia's remarkable service to ANSI and the noble cause we champion. We invite the community and our valued stakeholders to join us in celebrating his remarkable achievements, as well as their enduring impact on the lives touched by ANSI's mission.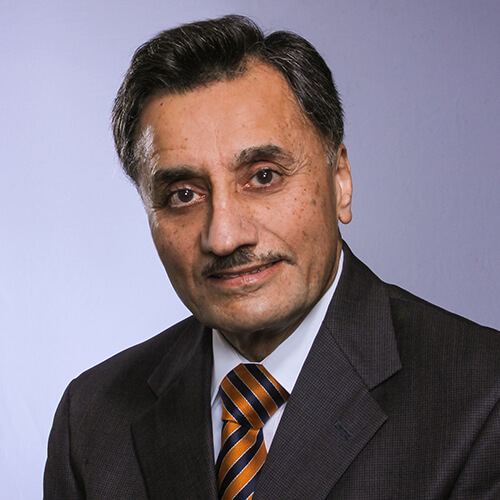 About ANSI
The American National Standards Institute (ANSI) is a private non-profit organization whose mission is to enhance both the global competitiveness of U.S. business and the U.S. quality of life by promoting and facilitating voluntary consensus standards and conformity assessment systems, and safeguarding their integrity. Its membership is comprised of businesses, professional societies and trade associations, standards developers, government agencies, and consumer and labor organizations.
The Institute represents and serves the diverse interests of more than 270,000 companies and organizations and 30 million professionals worldwide. ANSI is the official U.S. representative to the International Organization for Standardization (ISO) and, via the U.S. National Committee, the International Electrotechnical Commission (IEC). For more information, visit www.ansi.org.